In journal "Friend" (09.2017 г.) published an interview about our star cat
"Vlasta Line Kislitsa"
The announcement will open when you click on the picture (PDF file)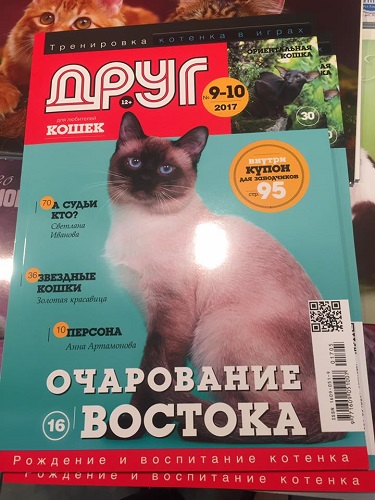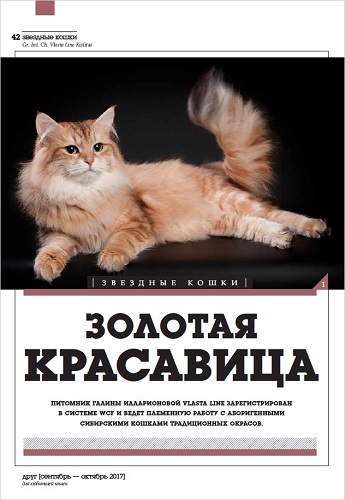 In journal "Cats.info" (03.2017 г.) the Siberian breed in the traditional color
represents cat kennel "Vlasta Line Kvin".
The room is dedicated to the Siberian breed and the 20 th anniversary of the club "OLSK"

Vlasta Line Kvin ::: Vlasta Line Boss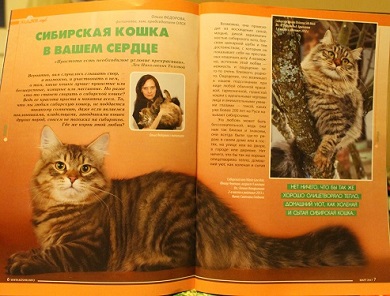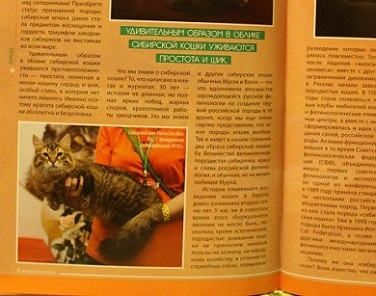 Video report "ZooTver" from the exhibition "the Charming cat"